This is a Sponsored post written by me on behalf of ShoeMint. All opinions are 100% mine.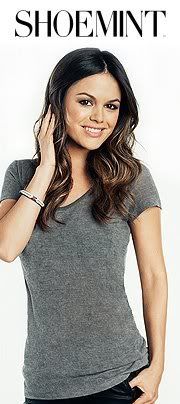 Most of you have already heard about ShoeMint but for those of you who have not I am going to tell you a little more about it today. Now I have been a member of Jewelmint and Stylemint for sometime now and LOVE them both, so when I heard that they were coming out with Shoemint I was super excited! Why was I so excited? Well, let me tell you:
1. I LOVE LOVE LOVE shoes!! I mean what girl doesn't? !?
2. I am a HUGE fan of Rachel Bilson! I adore her fashion style so much. She is one of Fashion's best dressed and current emerging designers. Plus, I totally love her TV series Heart of Dixie! Rachel Bilson is the Creative Director & Co-Designer behind Shoemint. She really brings her effortless and versatile aesthetic to Shoemint!
3. I am a HUGE fan of Steve Madden shoes! Steve Madden just so happens to be the shoe expert behind Shoemint. He brings his award-winning designs and fashion forward footwear expertise to the design table. Although Steve Madden shoes can be expensive for some, I have seen similar Shoemint shoes to Steve Madden shoes at half the price (they just have the label Shoemint not Steve Madden).
4. I am also a fan of Nicole Chavez who is the style expert & Co-Designer for Shoemint. She is one of Hollywood's premiere stylists who is known for her impeccable taste and impressive client list. Recently named one of the "Top 10 Superstar Stylists" at the Hollywood Style Awards.
Ok now that I have told you why I love Shoemint lets get into what exactly it  is and how it works.
Like I mentioned briefly above Shoemint is an unprecedented shoe collection that is designed by actress and fashion icon, Rachel Bilson, and visionary celebrity stylist, Nicole Chavez, in collaboration with global shoe mogul, Steve Madden.
Shoemint  is all about having the impeccable style and quality craftsmanship found in luxury shoes that typically cost hundreds of dollars for a more affordable price of $79.98. Now to many that may seem like a high price point but because the quality is so great you know it will last longer than a pair of your $20  shoes. So in the long run it will save you money from having to replace your less expensive shoes. Shoemint shoes are made with real leather, suede, and premium materials.
How does Shoemint work? Its simple really.
 Become a member simply by visiting ShoeMint.com and taking a quick Style Quiz. The Style quiz will help them get to know your better style and base your selection off of that style.

Every month a new collection will be released and you will receive new style selections right in your online showroom.

Simply choose the style you like that month and for the monthly charge of $79.98 its yours! No shipping or tax on that price! If you happen to not find anything you love that month no worries! just hit skip the month so you are not charged the $79.98. On top of your new selection every month you will have access to insider tips, how to style and you will have behind the scenes access.
Two of my current favorite shoes are Chloe in turquoise and Olivia in Blush.
I like Chloe in turquoise because it adds a nice pop of color to your outfit and the design is super cute. It is also available in taupe and black.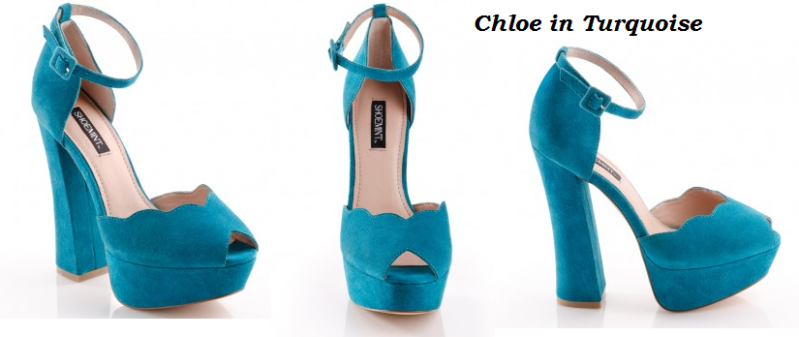 I like Olivia in blush because its the perfect neautral shoe to match any outift. I love the classic pump! Also available in snake.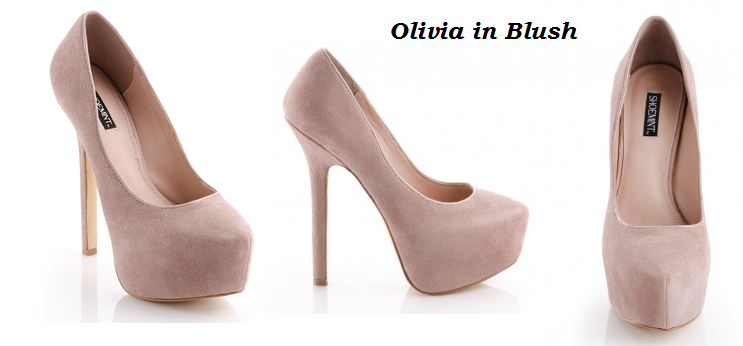 Shoemint is offering all of my readers a 20% off coupon to use on your first purchase! simply enter the code SHSPARK during checkout, this makes your first shoe just $63.98 shipped to your doorstep! 
Leave a comment below letting me know what your favorite shoe is from Shoemint. If you purchased one I would love to know which one you ordered!